Virtual Office Space for Rent
We're excited to have you!
Simply fill out your basic info and we'll get back to you in 1 business day or less.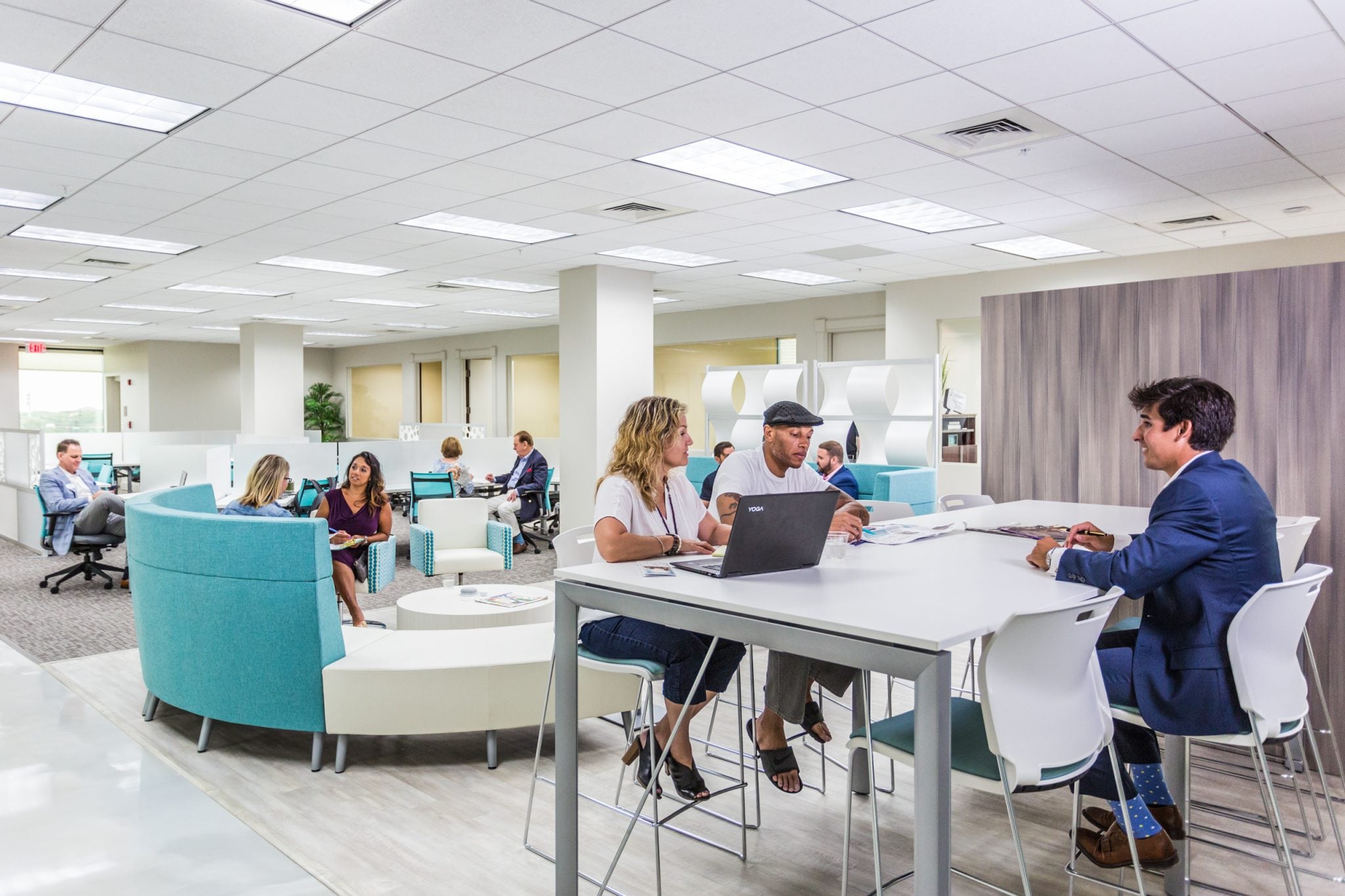 New Member Spotlight
Get your business featured on our social media channels and our member directory. As a new member, we will help you to increase your exposure and introduce you to our existing members.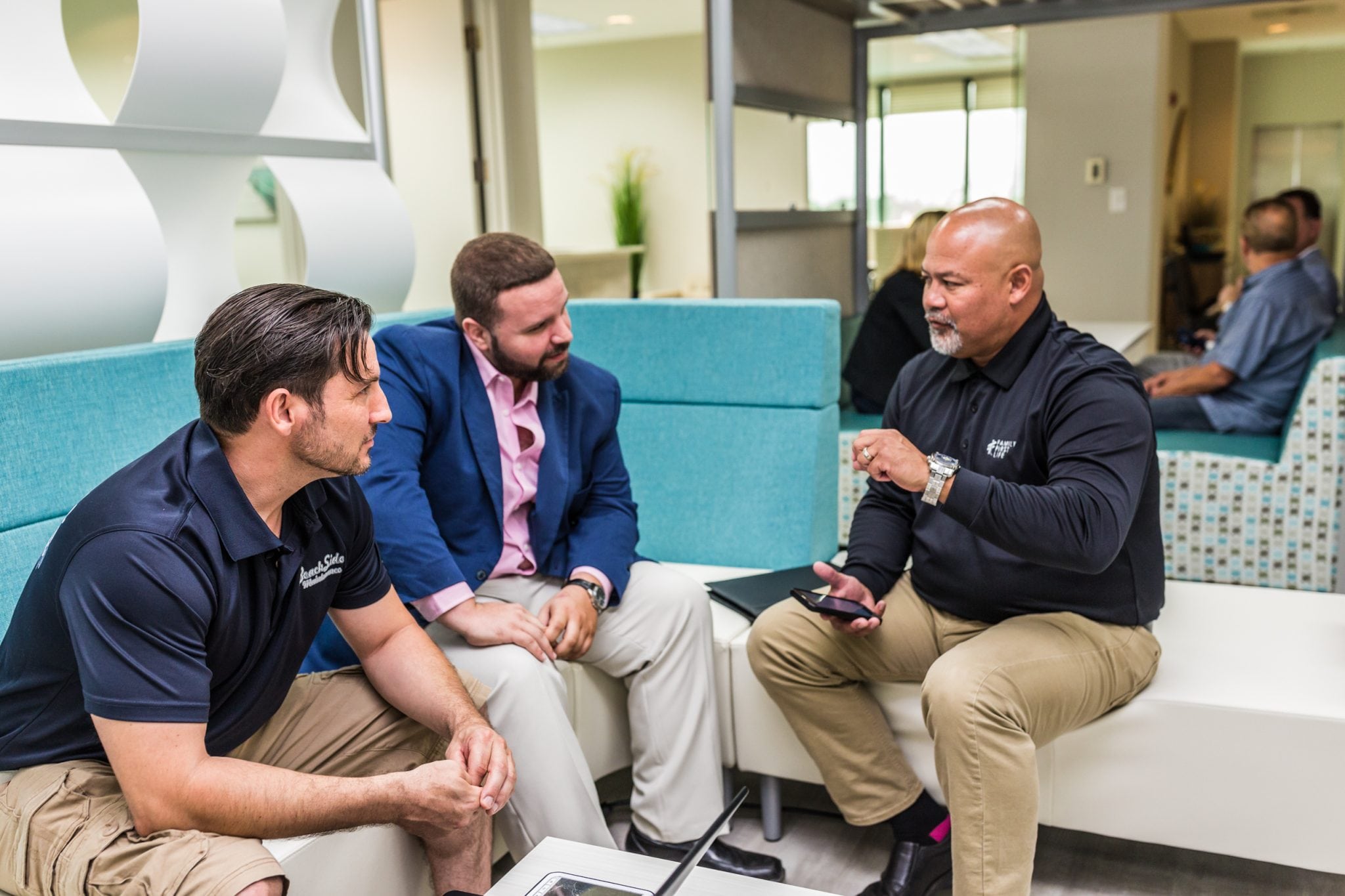 Use of The Hub
The Hub is a space used for having lunch and casual meetings between members, an area to connect and grow outside of regular client meetings. Relax in this space with a cup of coffee or read the paper.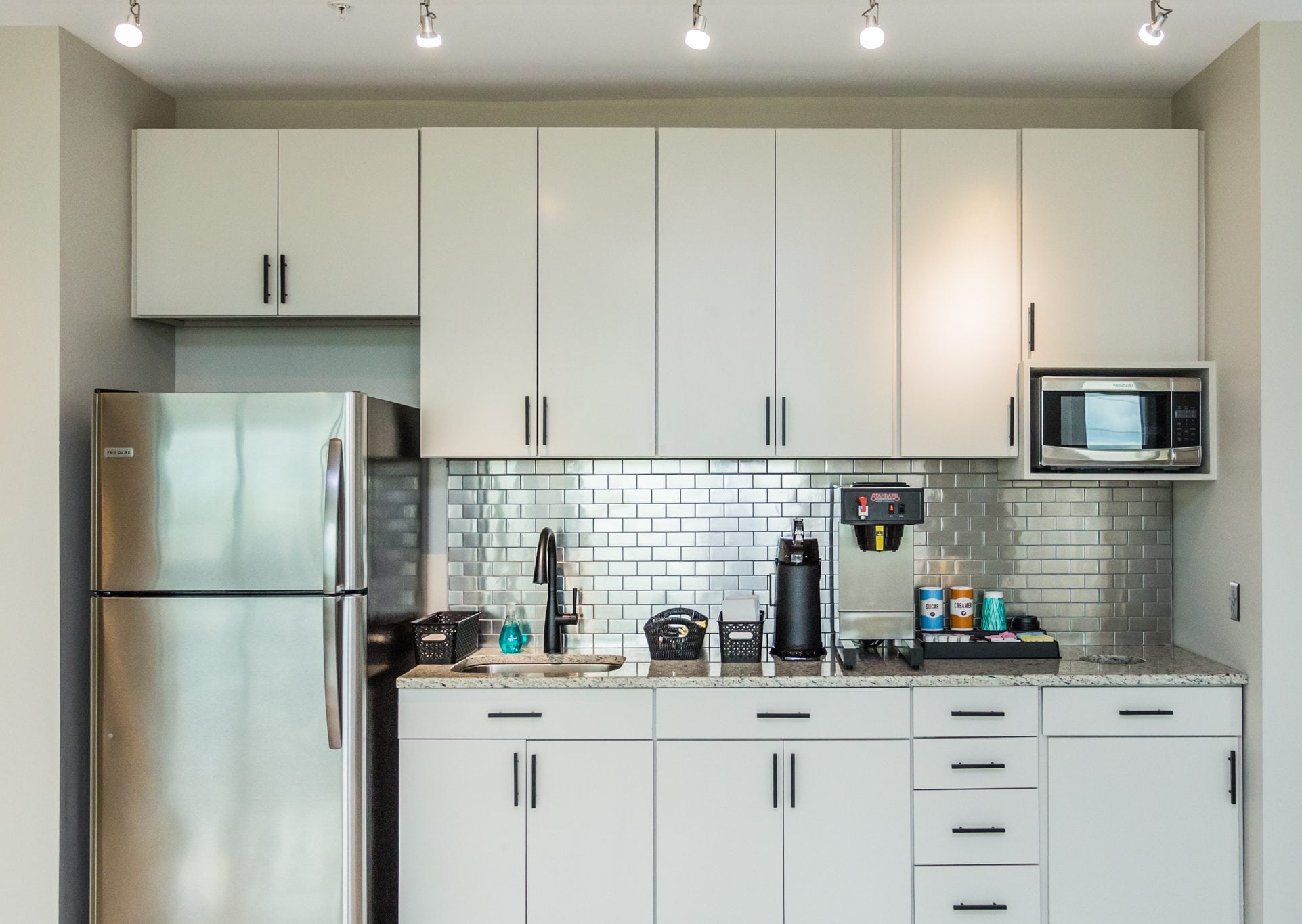 Included Ammenties
Included in your membership is a complimentary use of Beachworx's office pantry, wifi access, printing,* and free parking.
*Restrictions do apply.
One problem faced by many solopreneurs, home-based businesses, and startups is that their only address options are a post office or their home address.
A virtual address is a service provided by our coworking spaces, allowing you to use our commercial business address as your own. This address legitimizes a solopreneur's business by providing Google with the answers your potential customers are seeking.
In addition to protecting your identity, a virtual address can help your business expand into new markets and may even inspire confidence in lenders and other businesses with whom you'd like to collaborate.
 What Is a Beachworx Virtual Office?
Our virtual space gives you a physical location to refer to. You can set yourself up to receive mail to our professional address which will serve as your local and legitimate business address in our community. This allows you to have a physical presence in Destin without having to bankrupt yourself on physical, bricks-and-mortar office space.
A virtual office in Destin, is a combination of successful people, technologies and processes that come together in one place. You can connect with other business owners in the Beachworx Break Room which is our online group allowing you to connect with our members through social media. This platform offers you a space to share ideas or promote products without ever having to leave your workspace. Our coworking space is designed to help the businesses and the individuals who run those businesses to work more efficiently, retain their individuality, and build their business through networking all in one space.
Beachworx virtual office services also include:
Mail Receiving. Enjoy the use of a business address where all your mail can be sent. Most office space in Destin is going to be costly. For startups or freelancers, it may just not a responsible option. With Beachworx coworking spaces, you can share your business address and contact information with others from a highly desirable address.
A Real Place to Conduct Business. Virtual offices provide you with the option to add on the ability to conduct meetings in our conference rooms and meet face-to-face with your teams or potential clients in a professional setting. Yes, it's easy enough to do a Zoom meeting, but everyone being in the same room together, really gets the creative juices flowing and sends the message that you are a professional.
Cost Savings. The cost savings of a virtual office rental are significant. Your business may have started out on your dining room table or a garage, but it doesn't have to stay there. When you know it's time to expand, you may face the dilemma of where to go. Traditional office spaces can be cost-prohibitive but our virtual office space or coworking space can help immensely with your bottom line.
When you become a member, your business will be featured on our social media channels and in our member directory. Instant accessibility will get your business known in ways that were never possible as you worked from your home address.
If you are seeking a professional business address, mail receiving services, and the options to add on other amenities with no long-term lease requirements, then you've come to the right place.
We look forward to speaking with you and helping you find the perfect solution for your business needs.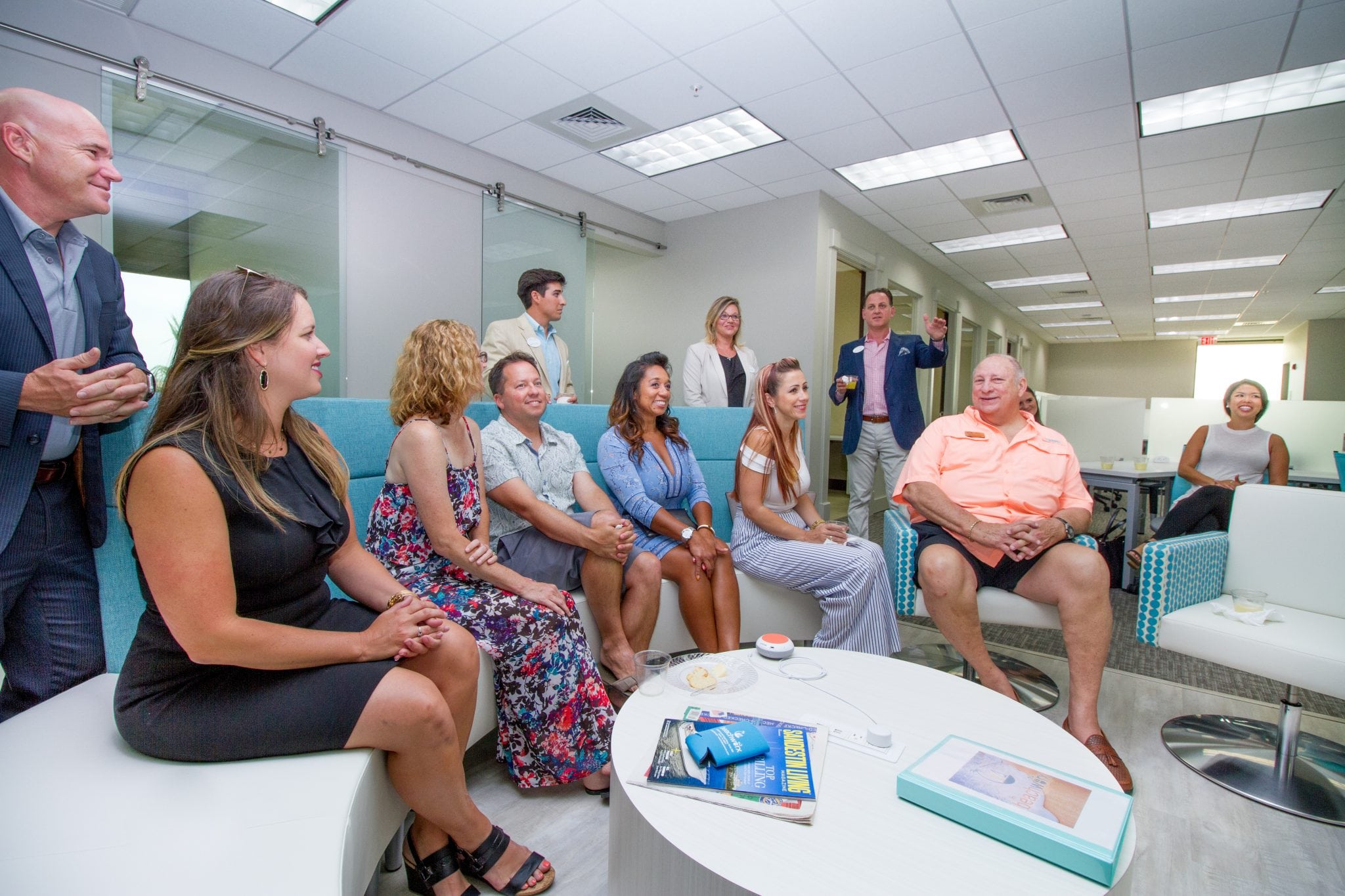 Professional Networking Events
Get exclusive invitation only access to personal and professional networking events in our space from community members and business professionals.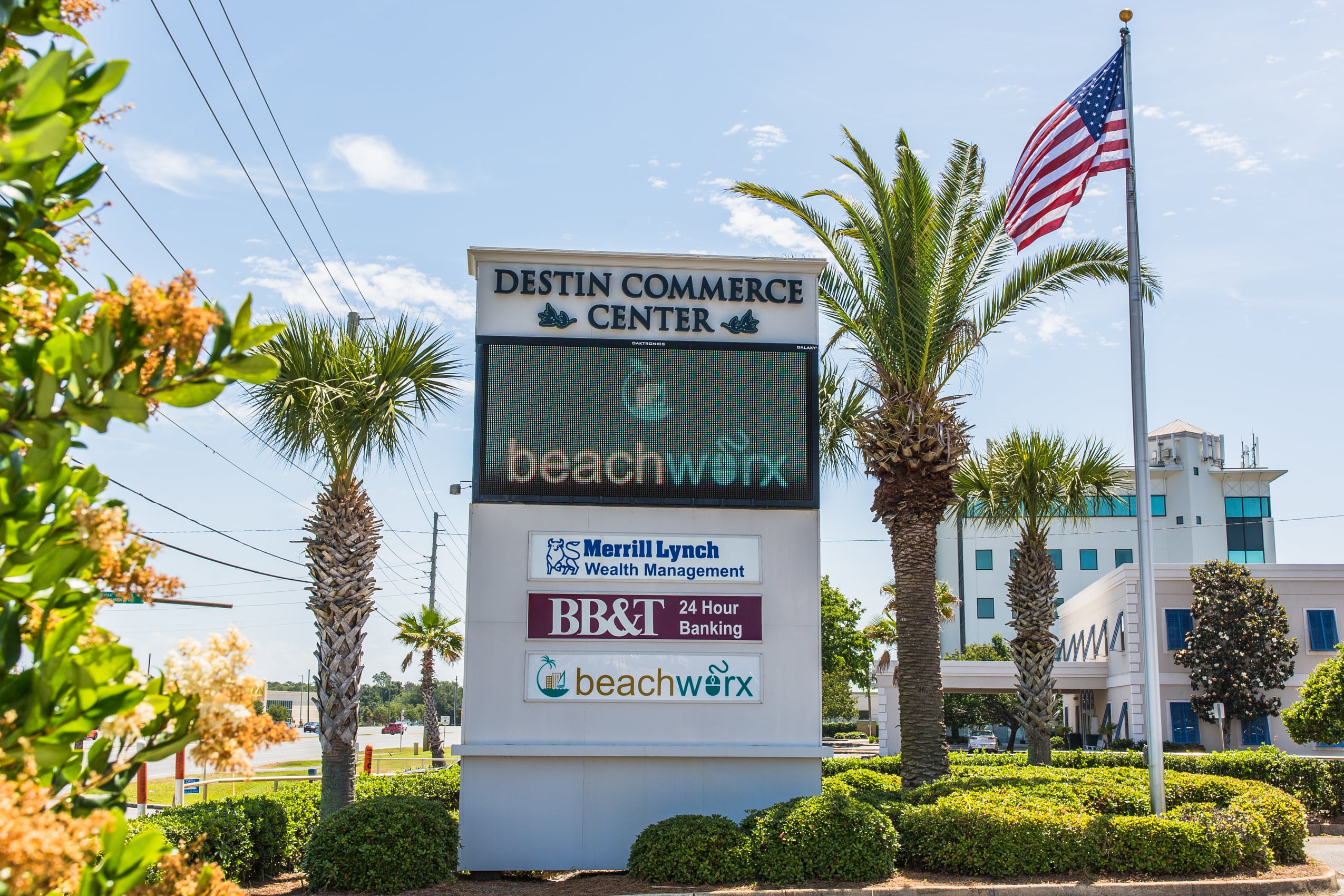 Digital Pylon Advertising
Have your business featured on our digital pylon that displays along Highway 98. At this intersection, the traffic count is an estimated 51,000 cars per day.
Digital Pylon Advertising
Our members get access to a fantastic opportunity to advertise their business on the busiest intersection in Destin. Our digital billboard is seen by an average of over 51,000 cars per day!