What is Beachworx?
A coworking community that encourages your success. Our solutions include flexible, affordable access to a professional shared office environment, which can be accessed anytime, no long-term commitments or membership required.
Innovative Coworking Spaces
We understand businesses evolve along a life cycle and needs change in every stage. Our solutions are designed to affordably accommodate each stage of this life cycle with the flexibility to easily make changes – with just 30 days' notice.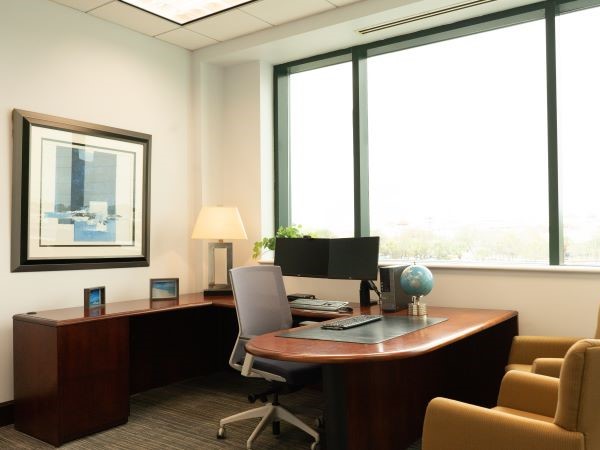 Private Offices
We offer 19 fully furnished executive offices, with large interior and exterior windows to let in the Florida sun.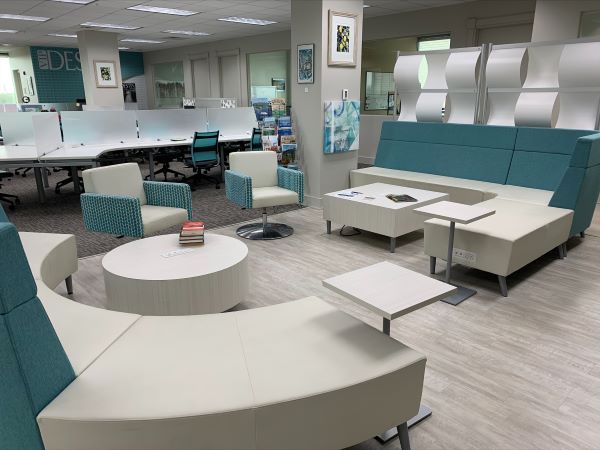 Coworking
Our open coworking area includes soft seating, high top community tables
and 24 hot desks that
are first come, first served.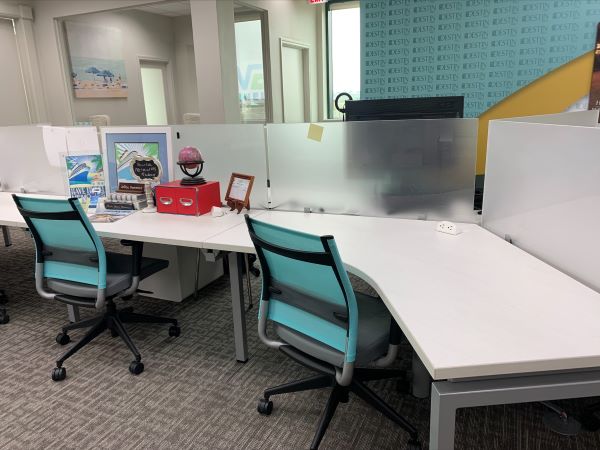 Dwell
Want your own dedicated hot desk with 24/7 access? Upgrade your monthly coworking package by adding
on the Dwell package.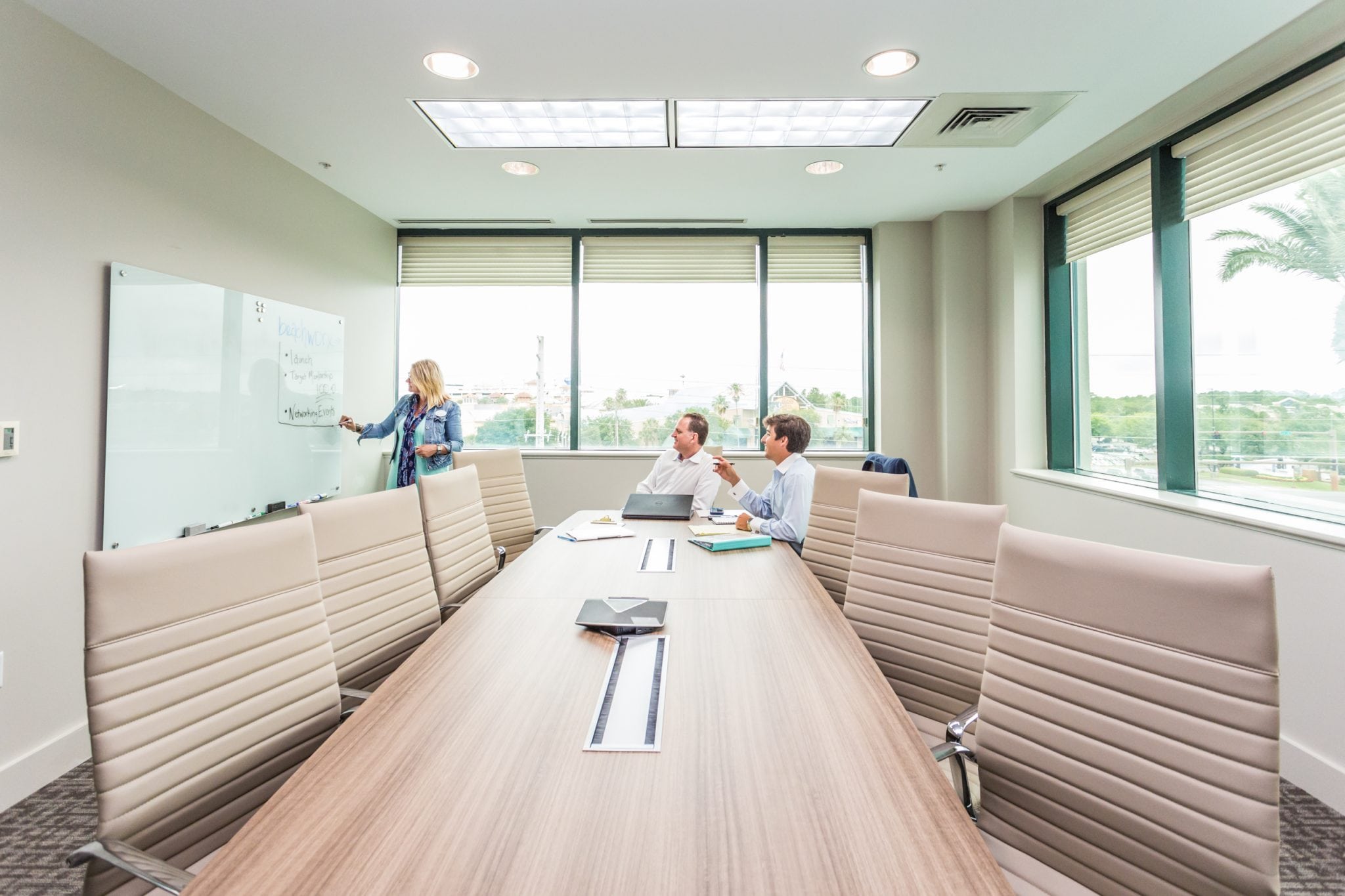 Meeting Space
The Harbor Boardroom features a 10 person conference table, with room to accommodate an additional 12 for presentation seating. White boards, teleconference phone and screen casting to a 70" monitor.
Click here to reserve online.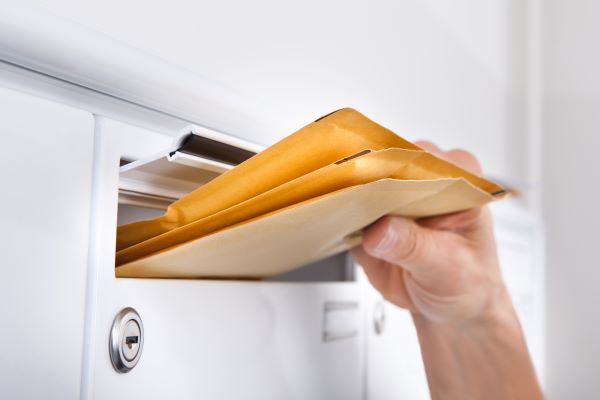 Virtual Address Membership 
Sometimes all you need to get started in business is a professional address. Our virtual address memberships include mail and light package handling, forwarding and a listing in all of our on-site and digital member directories. Click here to learn more.
DIRECTORIES & DIGITAL ADVERTISING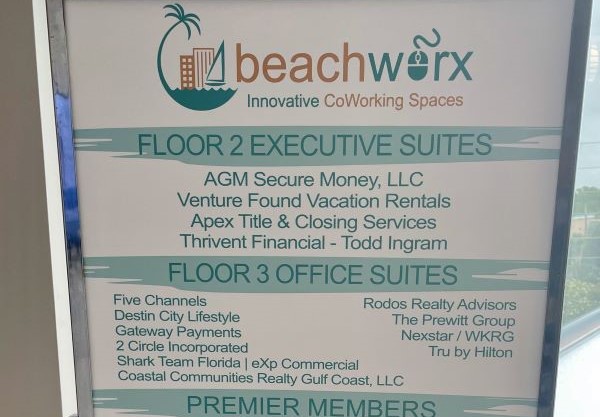 Beachworx members with monthly subscriptions are included in our digital and lobby directories.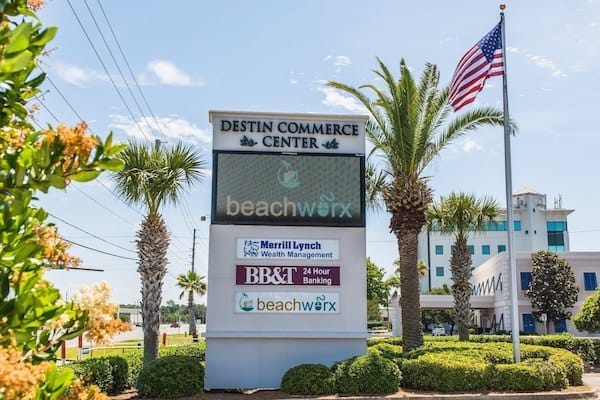 Want to reach new customers for a fraction of traditional billboard advertising? Place your message on the Destin Commerce Center's digital pylon and reach an estimated
52,000 drivers each day.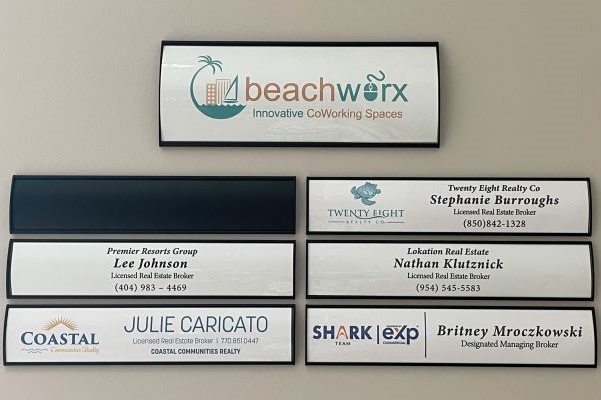 Hang your "shingle" at Beachworx. Are you a licensed professional that must publicly display your credentials? Inquire about our permanent fixture solutions.
The Worx is the innovative landlord's solution for commercial vacancies. Click to learn more about our Franchise opportunity.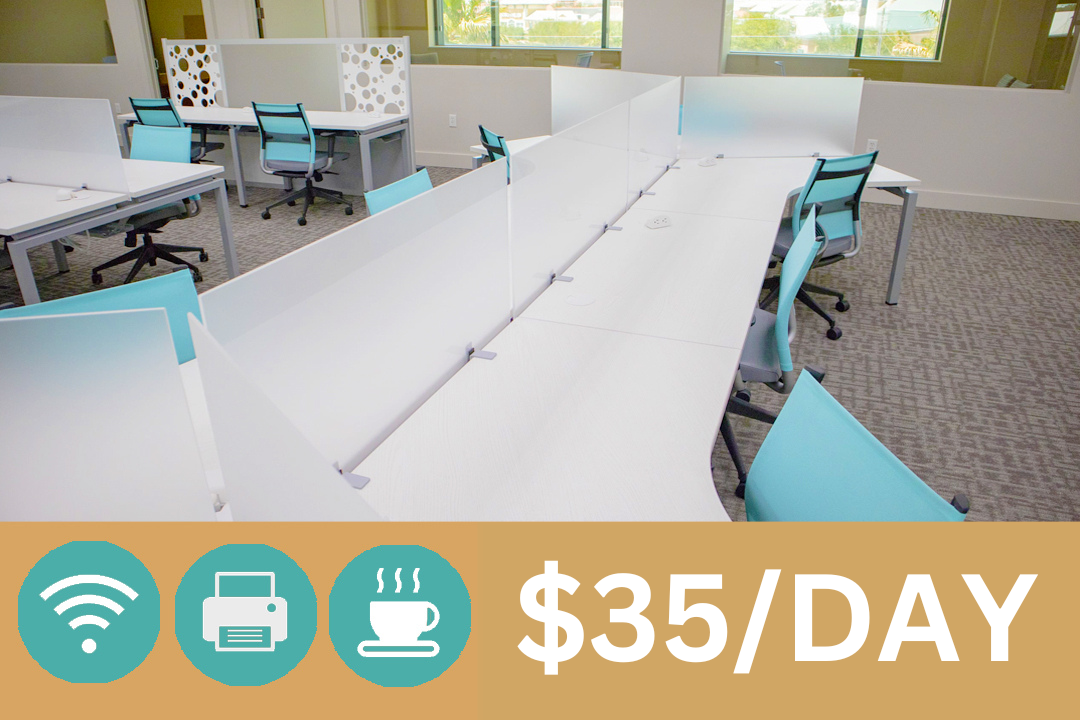 Stay Connected while on vacation!
Working remotely? Beachworx is your office at the beach. Purchase a coworking day pass and get access to a professional office environment with reliable high-speed fiber internet, digital imaging services, kitchenette, complimentary snacks, coffee and filtered water. Multi-day packages available. Get stuff done and get back to the beach.
Virtual Membership
A virtual address at Beachworx enhances your business's presence with a private suite number in a class A office building. Use this service to expand your business into a new market, protect the identity of a home-based business owner and the encourage confidence in your business partners and customers. Review our offerings here and contact us with questions: [email protected]
Finding Success with Steven Franco
Hosted by Steven Franco, President-CEO of Beachworx, the podcast is about uncovering the habits & traits that successful individuals from various backgrounds share and in turn spur thought, which inspires and empowers listeners to achieve their version of success and happiness in their life.
The latest episode includes Marcia Hull, retiring CEO of the Mattie Kelly Arts Foundation. A pillar of the community throughout northwest Florida, this is a unique opportunity to hear directly from Marcia about the highlights of her 22-year tenure as CEO along with her other proud life accomplishments.