Conference Room Rental in Destin
We're excited to host you!
Share more information about your meeting requirements and a Beachworx concierge will contact you within one business day.
The Harbor Boardroom
Beachworx's Harbor Boardroom is the most beautiful space to hold an in-person meeting or collaborative workshop – and the best part is it can be rented by the hour or the day, no membership required.
Our meeting room features three walls of interior and exterior windows, which soak it in feel-good Florida sunshine.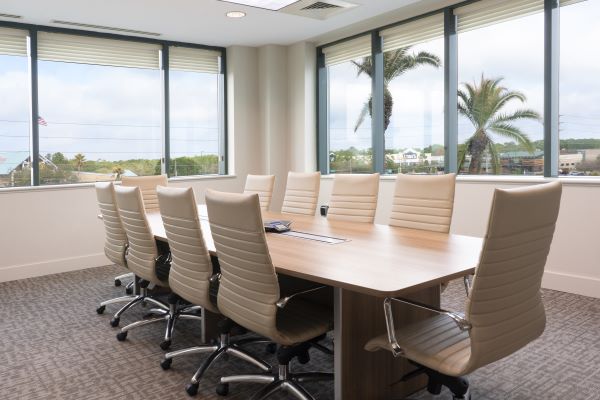 How does a Beachworx Conference
Room Rental Elevate Your Meetings?
Efficiency – Our conference room is equipped with the presentation tools necessary to share information and brainstorm new ideas, including conference phone, a 70" flat screen television ready to screen mirror from PCs or Macs. Glass and paper whiteboards, easels, markers and erasers included.
Improved Focus – Meeting in a professional environment like Beachworx removes the distractions of familiar locations, like your own workplace or home office, leading to improved productivity and engagement.
Neutral Territory – Whether you're negotiating a contract or mediating a conflict, sometimes a change of scenery is all that's necessary to help us receive different thoughts and ideas.
Enhanced Professionalism – Work-from-home solopreneurs and consultants may not have a place to host their clients, but for all the reasons mentioned above, meeting at Beachworx elevates your image and inspires confidence in your professionalism.
Flexibility – Beachworx's conference room can be rented for $50 per hour or $360 day – no other membership required. Purchase a discounted 10 pack of meeting room credit hours to use as needed. Credits never expire. All reservations can be booked online.
Whether you are a seasoned meeting professional or just looking to elevate your meetings, take advantage of Beachworx's flexible conference room rental options.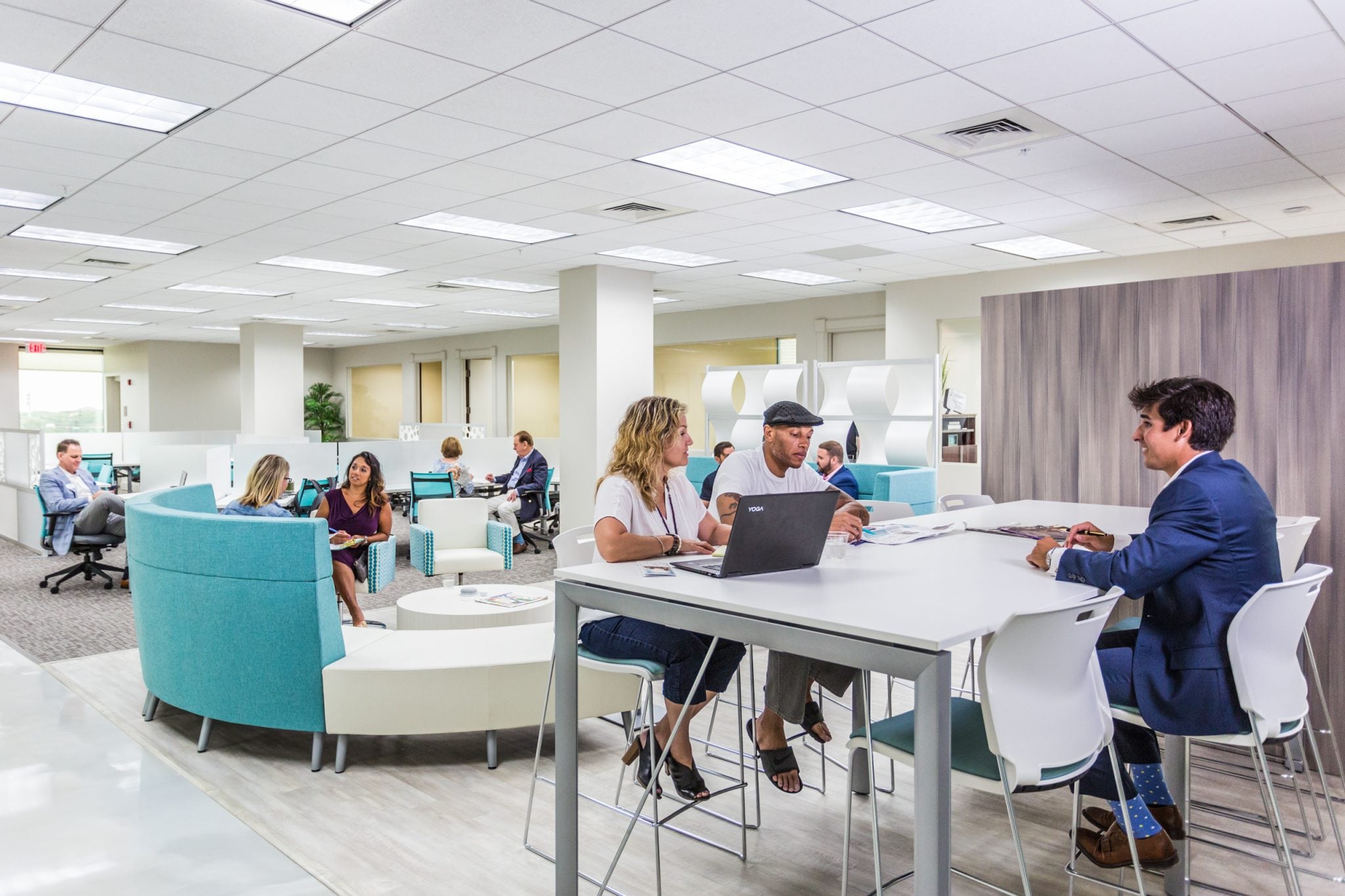 Hospitality Services
Take advantage of our hospitality service to add food and beverage service for your meeting. The Beachworx Concierge team will place orders, coordinate logistics and clean up after your event. Contact us today to plan your next event.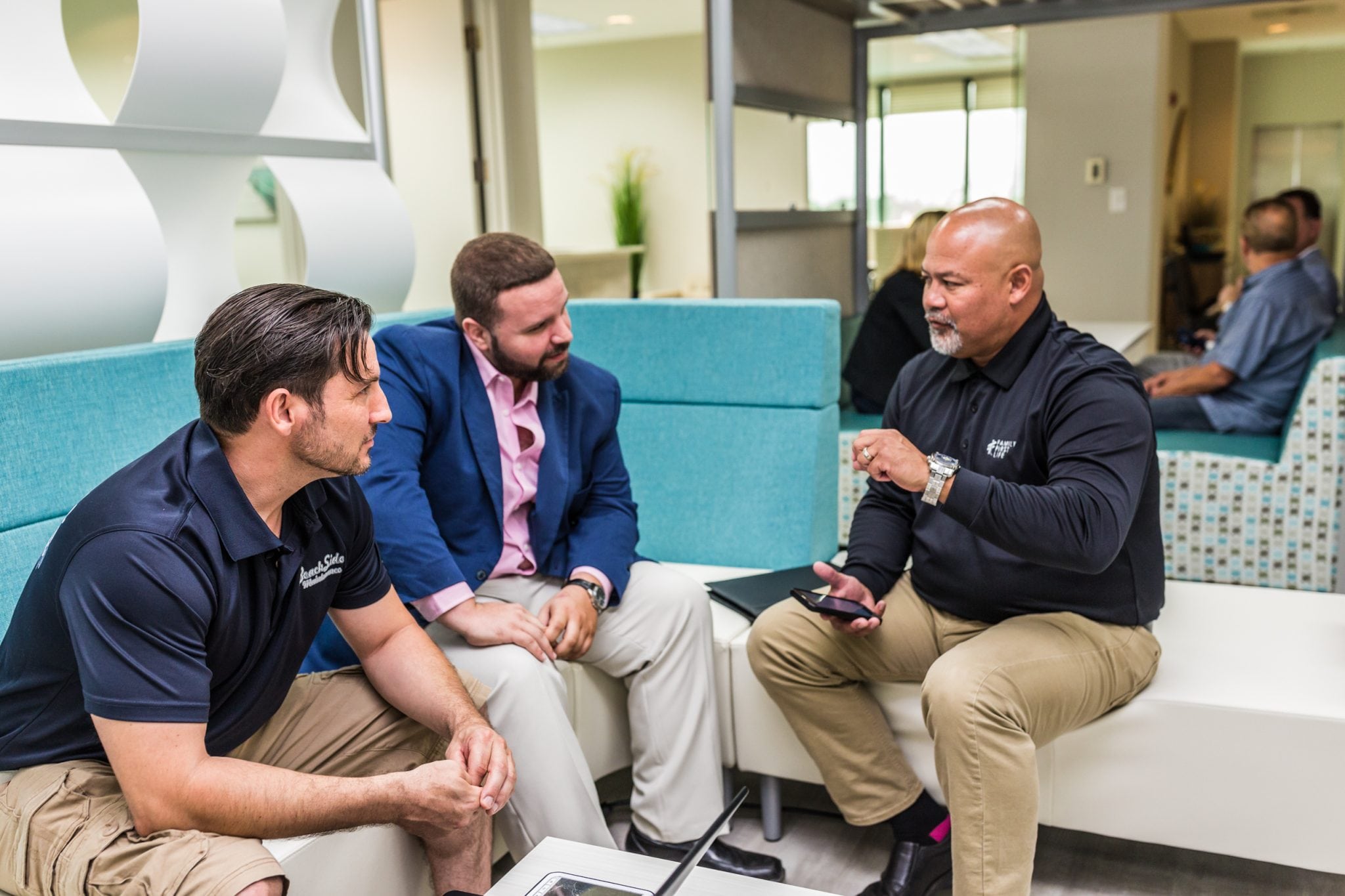 Casual Meetings in the Hub
Not all meetings require the formality of a meeting room. Skip the crowded coffee shops and instead host your guest in the Hub. This area in the open coworking space features soft seating, high top tables and a work bench booth that seats four. Complimentary coffee, water, tea and snacks included. Book a coworking day pass or purchase a deeply discounted 10 pack of coworking day passes to take advantage of this amenity.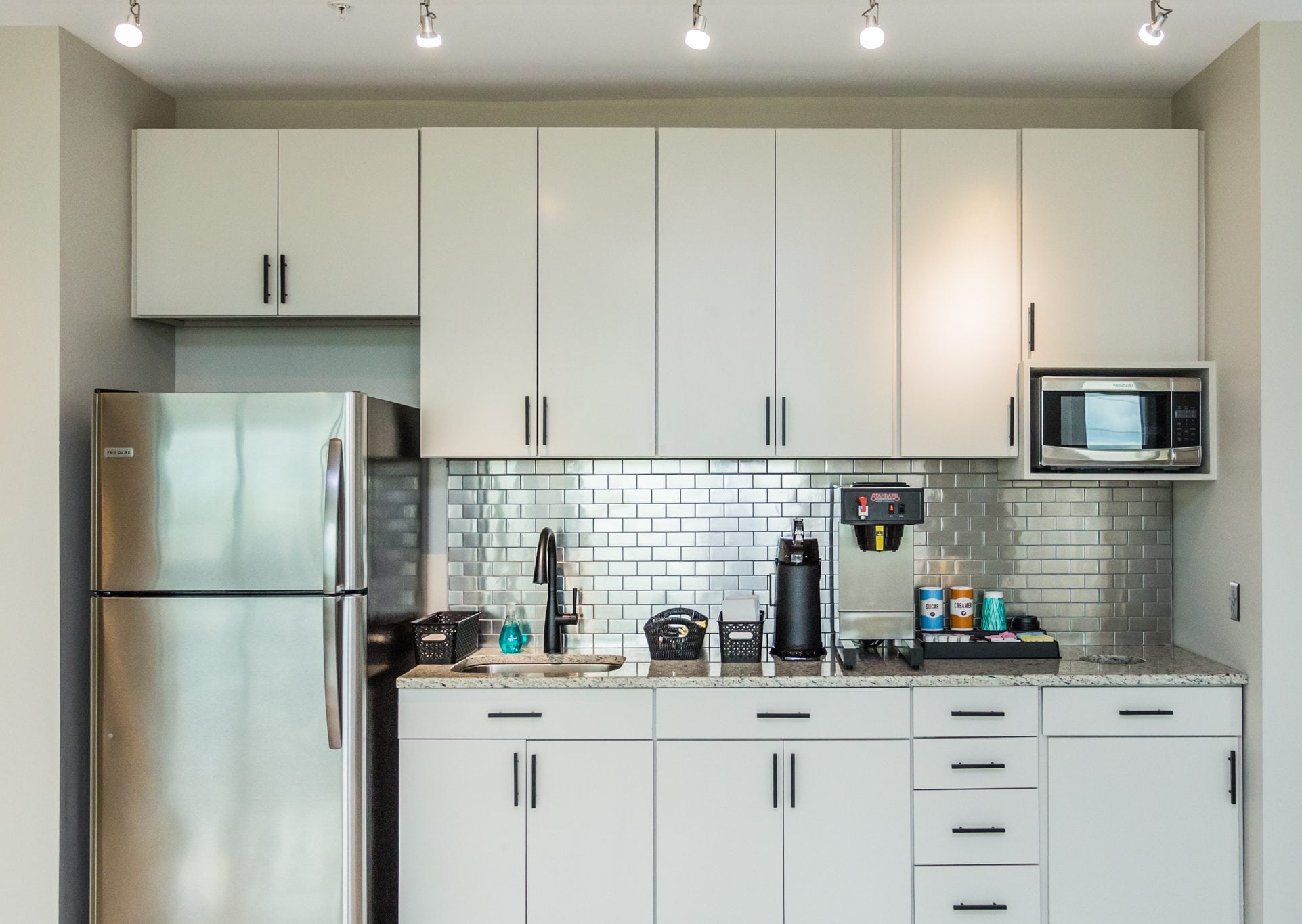 Included Ammenities
Included in your membership is a complimentary use of Beachworx's office pantry, wifi access, printing,*
and free parking.
*Restrictions do apply.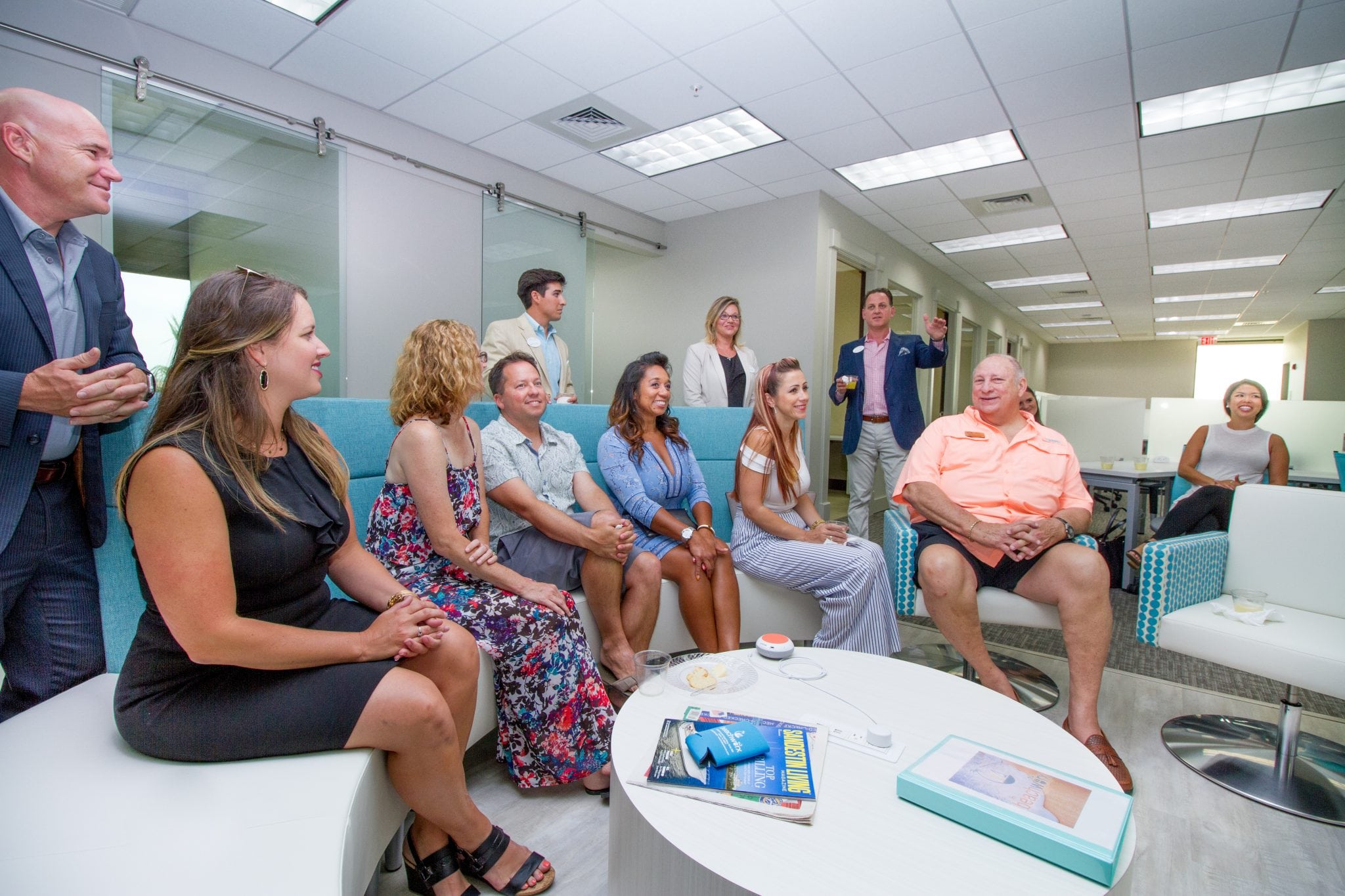 Professional Networking Events
Beachworx hosts frequent networking events that are open to members and the public. Follow us on social media to stay up to date on what's happening.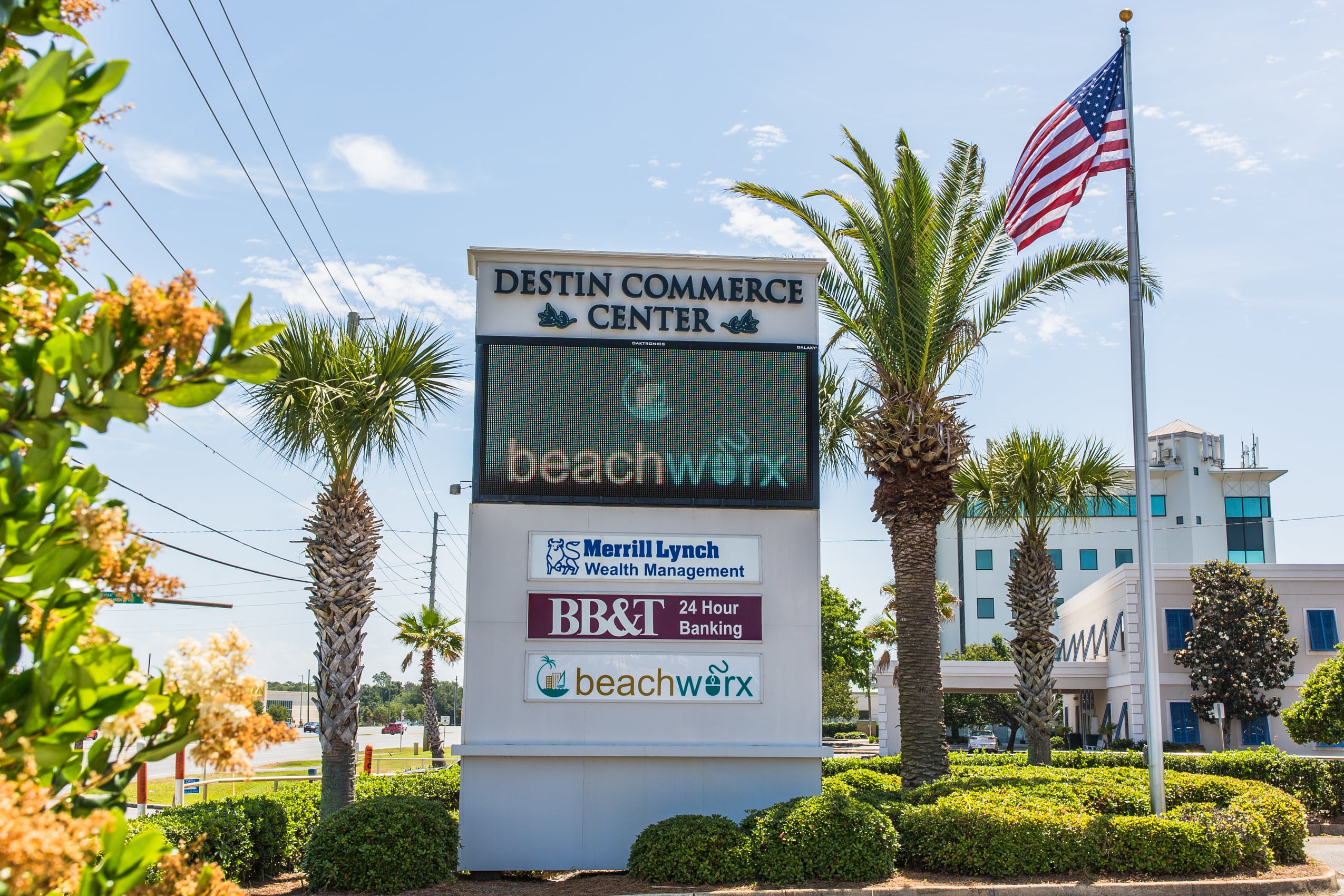 Continuing Education
Beachworx is not just a flexible, affordable space, it's also a resource for small businesses and entrepreneurs. We frequently host workshops, lunch and learns and other speaker events that add value to our community and support you in your entrepreneurial journey.
Sign up to receive notification of upcoming events.