Conference Room Rental in Destin
We're excited to have you!
Simply fill out your basic info and we'll get back to you in 1 business day or less.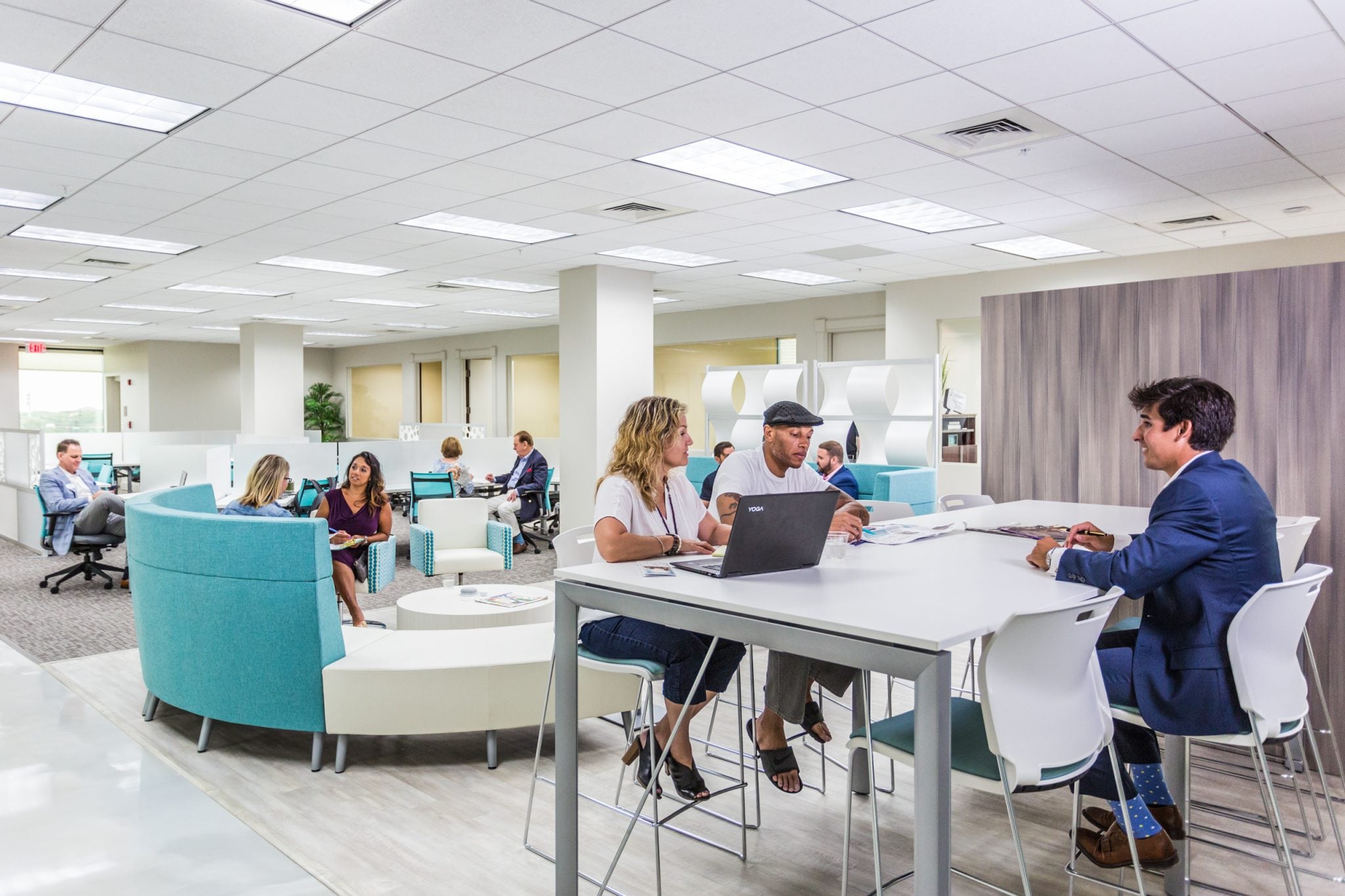 New Member Spotlight
Get your business featured on our social media channels and our member directory. As a new member, we will help you to increase your exposure and introduce you to our existing members.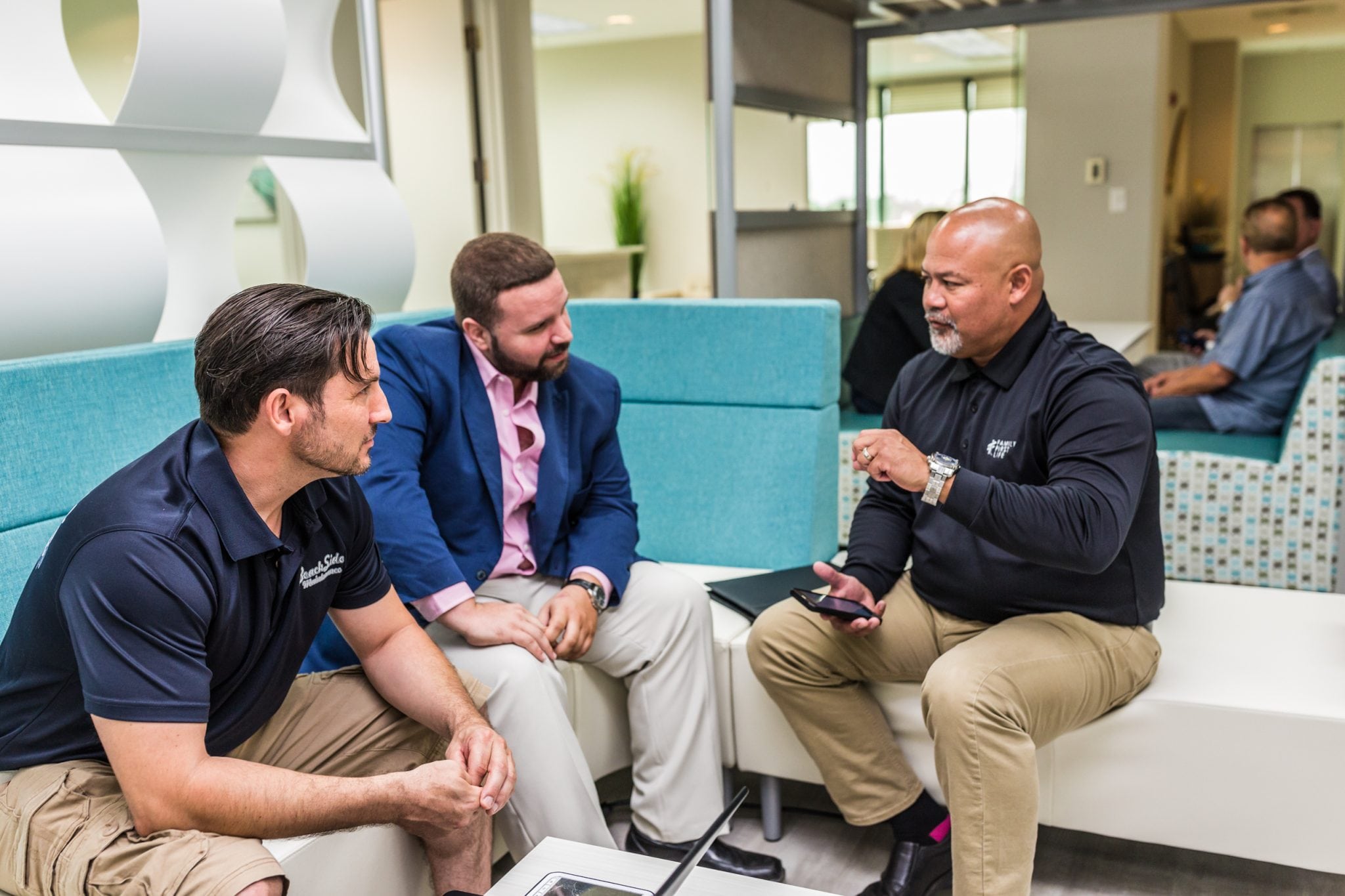 Use of The Hub
The Hub is a space used for having lunch and casual meetings between members, an area to connect and grow outside of regular client meetings. Relax in this space with a cup of coffee or read the paper.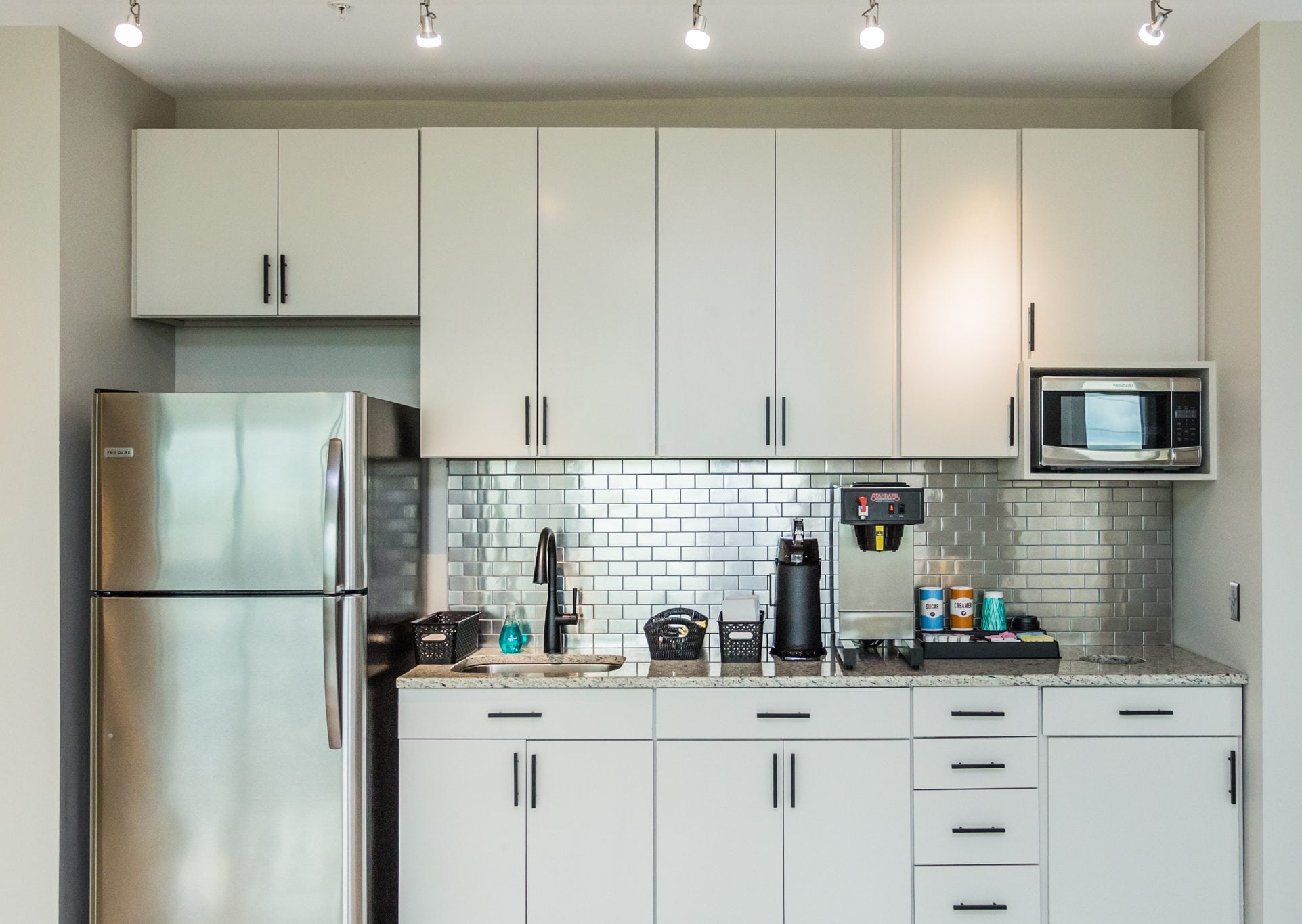 Included Ammenties
Included in your membership is a complimentary use of Beachworx's office pantry, wifi access, printing,* and free parking.
*Restrictions do apply.
Beachworx Conference Rooms
Are you a work-from-home professional who wants to elevate your professional image? Are you looking for a quiet, neutral location to hold client meetings? Do you need a place to collaborate with your remote team for occasional in-person meetings?   Beachworx has the solution – its conference room rentals by the hour or day.
Beachworx's conference room rentals in Destin put an end to web conference meetings that have everyone struggling with video and instead gives everyone a seat at the table. Boost your team's spirit with in-person meetings in our sun-lit conference room which features three walls of windows that let in all the feel-good Florida sunshine.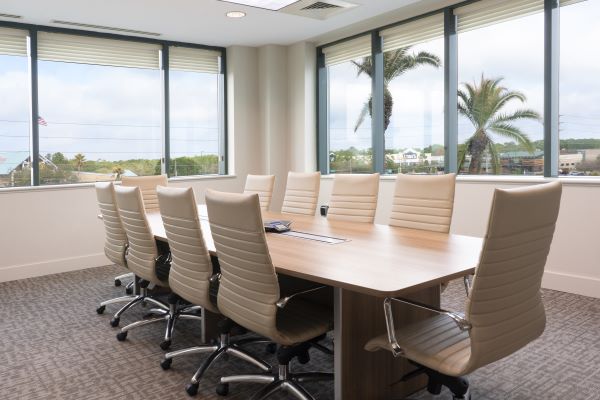 How Do Conference Room Rentals Elevate Your Meetings?
In-Person Collaboration Feeds Creativity. At Beachworx, we offer a beautiful board room with seating for 10 at the table. The Harbor Boardroom features full multimedia capabilities

including   a flat screen TV equipped with, Apple TV for easy presentation. Glass whiteboards, easels, markers and conference phones are included..

When your team meets in our conference room rental, the energy of in-person collaboration  will undoubtedly lead to creative new ideas.  .

Focus and Productivity Are Increased. Meeting in a professional conference room space will remove distractions,  and take your employees' minds off of all they have waiting for them at their desks. A dedicated space for meetings encourages them to focus on the task or situation at hand. 
Employees Are More Engaged. When you have a group meeting, it canbe an opportunity for team building, which can lead to better collaboration. Because you are meeting in a different space, your meetings take on the appearance of something special. Our conference room rentals in Destin are designed to be a special experience where you can have lunch catered or even host a post-meeting happy hour. 
Your Business Professionalism Is Enhanced.

Impressing clientele, exuding professionalism, and presenting your company as a reputable and trustworthy business is important! With our conference room space, you will be lending an air of increased professionalism to every meeting you host. 
Flexibility.

Affordable booking options make Beachworx's Destin conference rooms for rent the perfect solution. Rent by the hour or day or even purchase a discounted 10 pack of meeting room credit hours to use as needed. The best part is these credits never expire. 
If you host meetings regularly – or want to begin hosting more, take advantage of the conference room rentals available at Beachworx!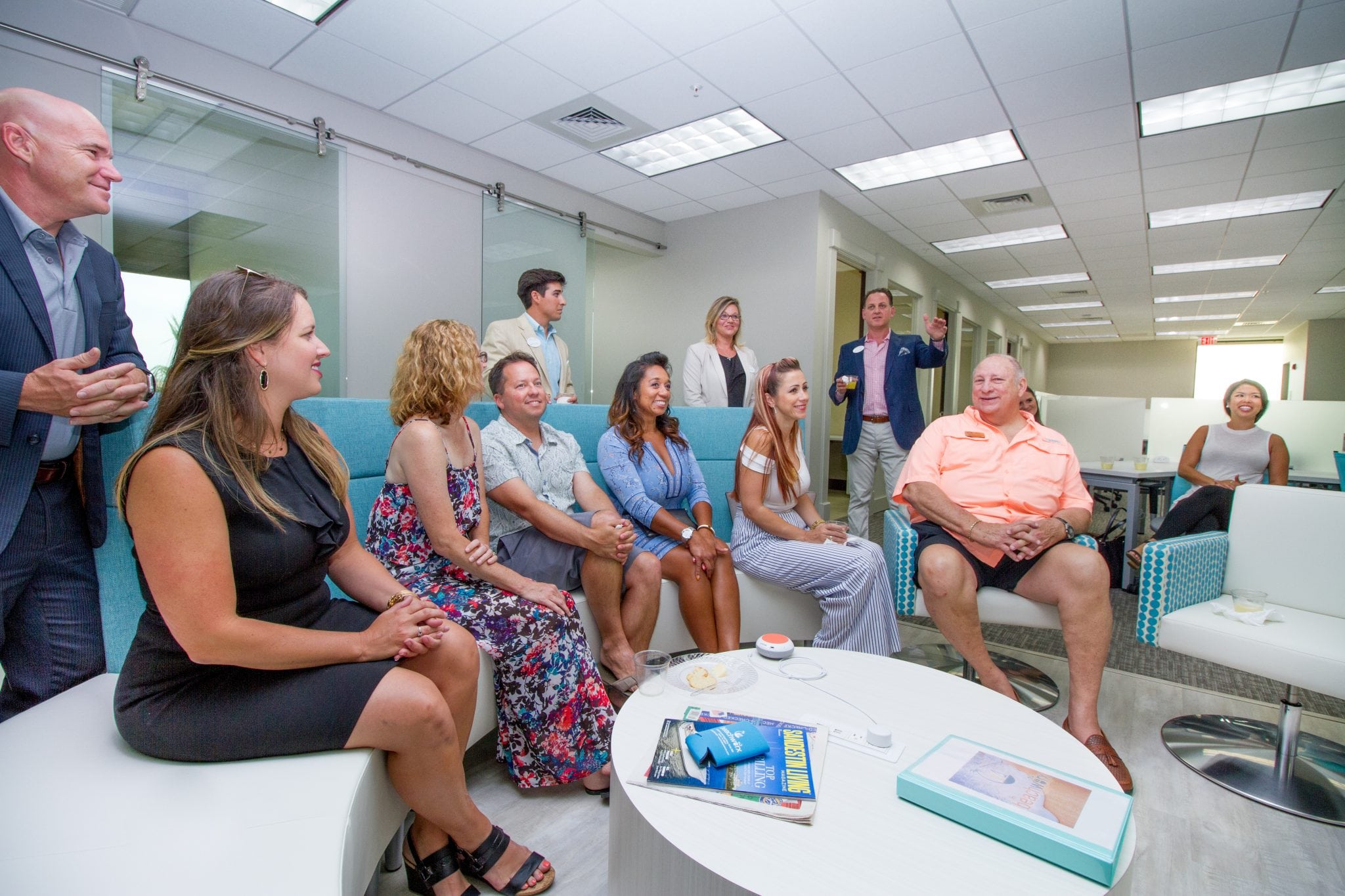 Professional Networking Events
Get exclusive invitation only access to personal and professional networking events in our space from community members and business professionals.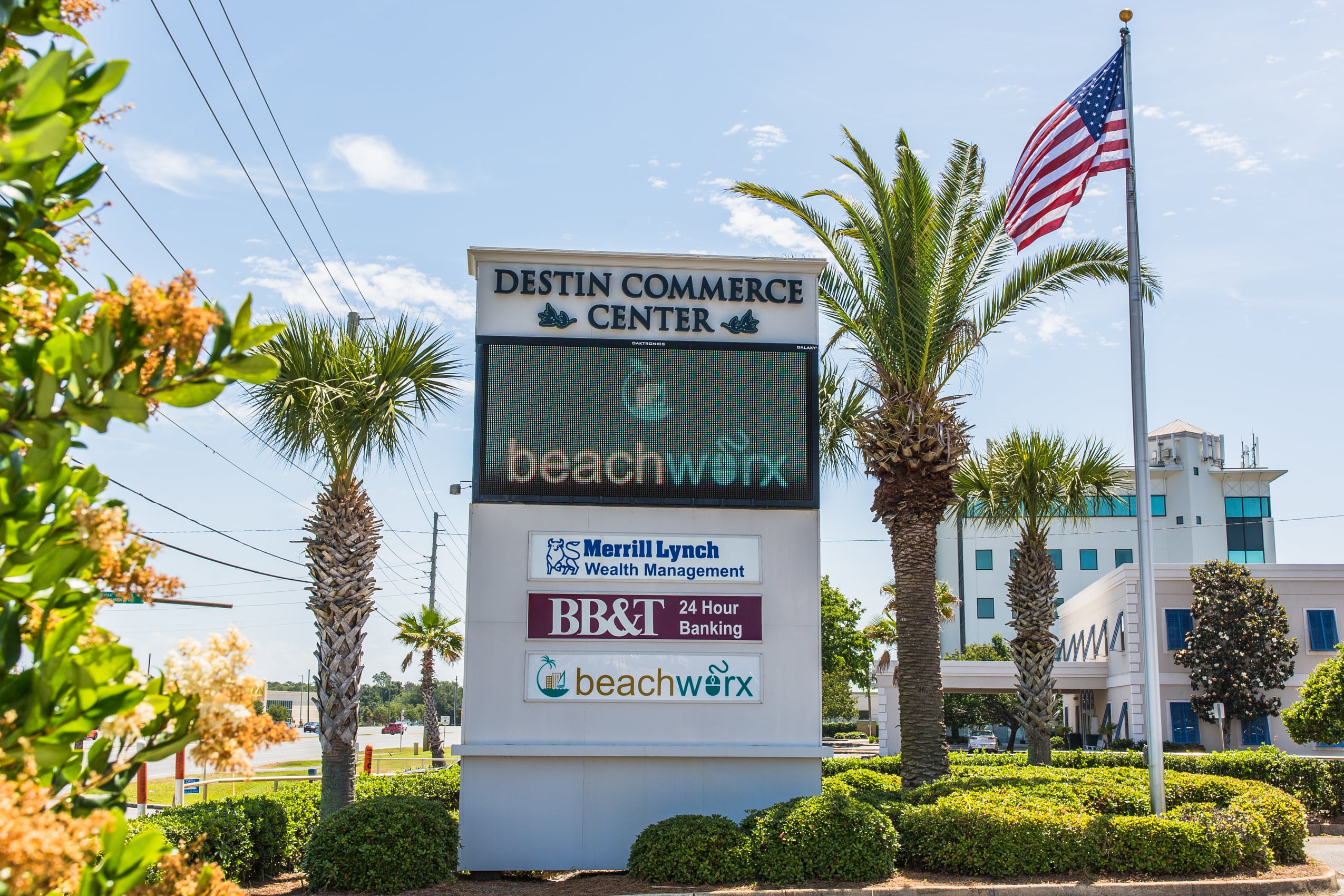 Digital Pylon Advertising
Have your business featured on our digital pylon that displays along Highway 98. At this intersection, the traffic count is an estimated 51,000 cars per day.
Digital Pylon Advertising
Our members get access to a fantastic opportunity to advertise their business on the busiest intersection in Destin. Our digital billboard is seen by an average of over 51,000 cars per day!